Custom doors for stores, venues & hotels
Designers of boutique retail establishments, hotel spas and entertainment venues have turned to Rockwood to create inviting, high-end spaces. Learn how we craft commercial wood doors and millwork to meet superior standards for aesthetics, durability and ease of installation.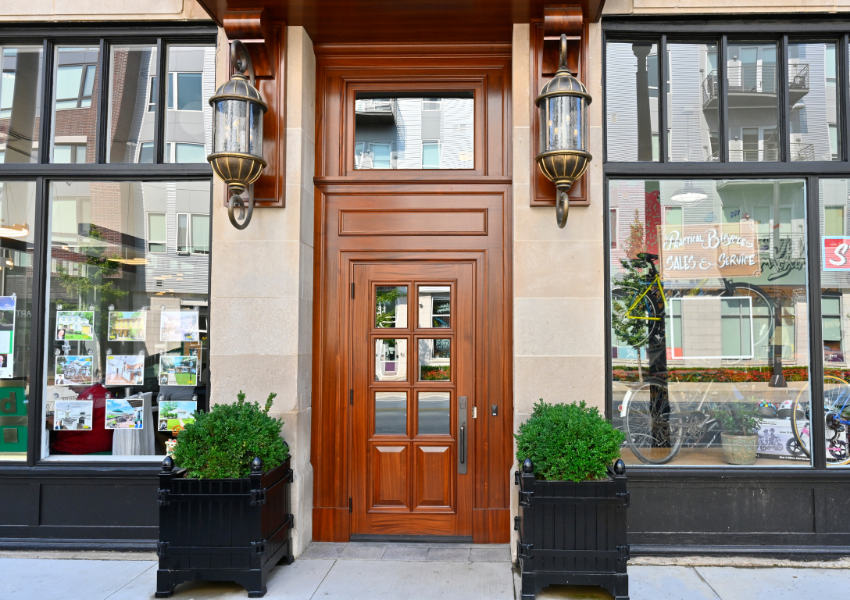 Expanding The Potential For Design
Does your vision call for handcrafted details, special materials or innovative engineering? We welcome the opportunity to create the unique features that will set your business apart. In addition to commercial wood doors, we can be your partner for:
Curved Panels & Millwork
Transoms
Mirror & Window Frames
Retail Display Components
Custom Box Beams
Quality That Stands Out
From chic hotels to nationally recognized restaurants and retail brands, Rockwood specializes in serving discerning clients. Our attention to the smallest details allows these establishments to immerse their customers in a feeling of luxury.
Through our use of the finest materials and construction methods, even the most elegant designs can be built to withstand the daily wear of commercial settings.
Delivering On Expectations
Because you can't afford to delay your opening date, the on-time delivery of your doors and components is our priority.
We also understand that trim carpenters, glaziers or other tradespeople may be handling our products during the building process. We go the extra mile to ensure all components arrive undamaged, well-organized and prepped for efficient installation.
Contact us today to discuss how Rockwood can help you create a one-of-a-kind commercial space.